As I'm creating this post, we're still in the midst of the 2020 pandemic. Who knows when it will be a good idea to get together as a "crowd," so perhaps a "small outdoor gathering with everyone staying six feet apart" is currently more appropriate. 😉
Or, these recipes might be best saved for next year (in other words, PIN THIS for later!!).
Either way, I decided to be optimistic and share these great healthy Summer salads with you now. After all, they're also great, easy, healthy options for just you or your family to enjoy as well!
*All images used with permission.
---
Healthy Summer Salads for a Crowd *or Small Outdoor Gathering [with everyone 6 feet apart]* 😉
With all of that said, here's what's included in this roundup:
There are fresh fruit and veggie salads, gluten-free cold pasta dishes, low-carb broccoli salad with bacon, keto slaw, vegan noodle salad, and more! Any of these salads and side dishes would be perfect for potlucks, a BBQ, or another Summertime gathering (including just your fam indoors, or yourself)!
---
Cucumber Tomato Salad
This cucumber tomato salad is light, healthy, and most importantly – delicious. It's so full of flavor and sure to be a Summer side dish that everyone will love.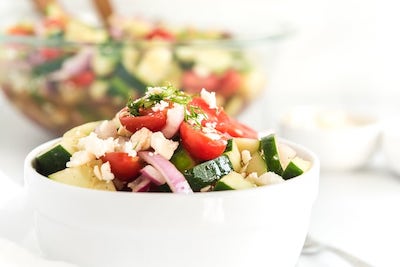 ---
Simple Summer Corn Macaroni Salad (Gluten-Free, Vegan, Allergy-Free)
7 ingredients, easy last-minute side dish for family gatherings! It's gluten-free, vegan, and top 8 allergy-free.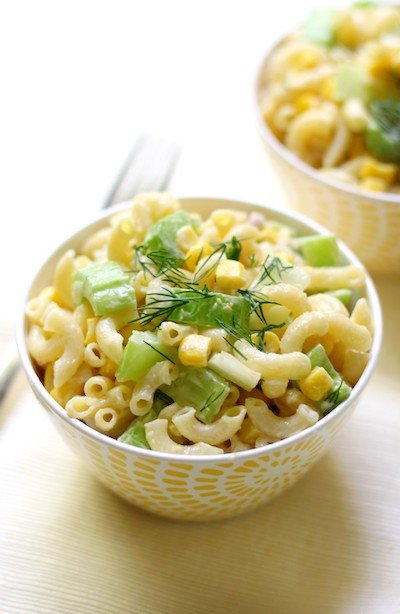 ---
Low Carb Broccoli Salad with Bacon and Sunflower Seeds
This low-carb, crunchy broccoli salad is so easy to make and is always a hit at potlucks and gatherings! Made with a creamy homemade mayonnaise dressing.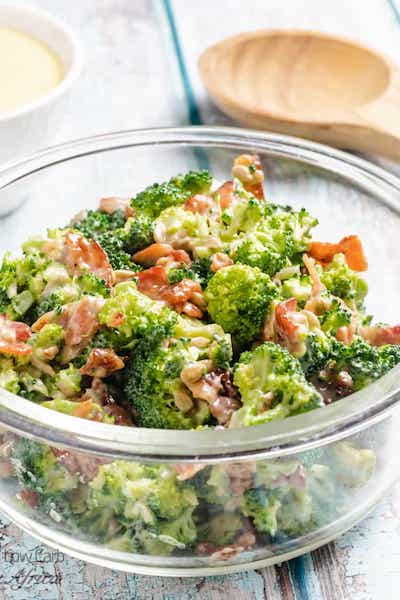 ---
Sesame Zucchini Noodle Salad
This healthy sesame zucchini noodle salad is naturally gluten-free, and a perfect dish for gatherings when it's too hot to cook.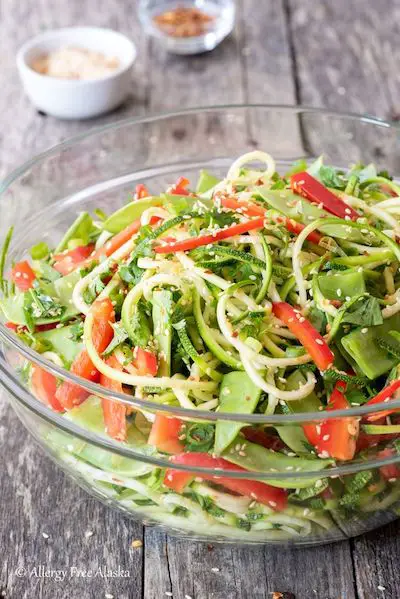 ---
Refreshingly Delicious Mango Salad
This refreshing, easy and delicious salad uses only 4 ingredients, and can be served as-is or as a salsa for chips.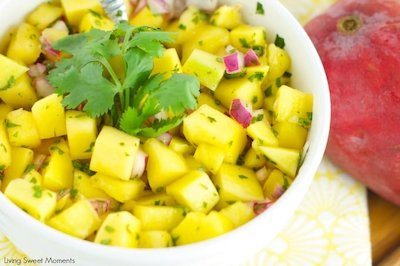 ---
Healthy Vegan Ramen Noodle Salad
This easy, healthy, and colorful vegan noodle salad uses non-fried ramen noodles! It's perfect for BBQs, potlucks or to brighten regular mealtimes.
---
Keto Red Cabbage And Carrot Slaw
A light, crunchy, slightly spicy salad with a tangy apple cider vinaigrette – perfect as a Spring or Summer side dish.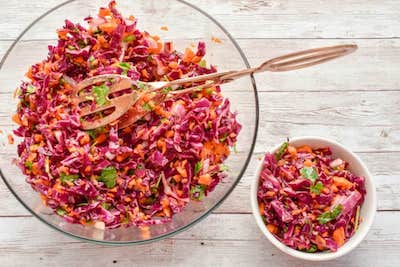 ---
Gluten-Free Pasta Salad + Greek-Style Dressing
A colorful gluten-free pasta salad with a simple, yet beautiful array of complementary tastes and tossed with a savory Greek-style salad dressing. Can be adjusted to suit various dietary needs.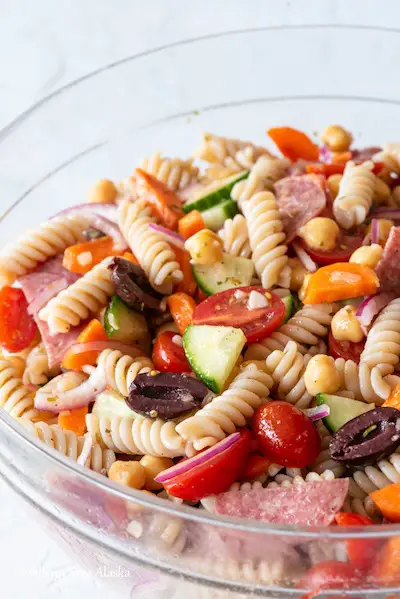 ---
Watermelon Salad With Mint + Feta
An easy, refreshing vegan watermelon salad that tastes like Summer! Simple, flavorful and filling.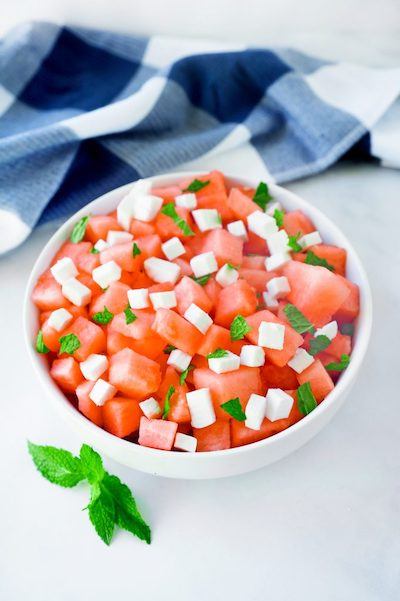 ---
5 Bean Salad (Vegan + Gluten-Free!)
This super easy 3-step recipe is gluten-free, vegan, and made with no dairy or processed sugar. It's also full of plant-based protein while tasting just. as good as a classic summer bean salad recipe.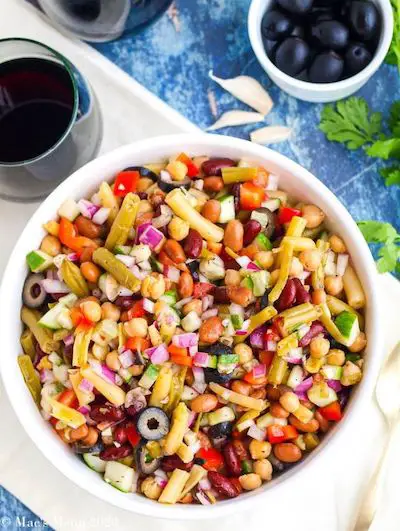 ---
You might also like:
---