Wish you could bring Summer indoors? These amazing sunrooms will make you feel warm and cozy just looking at them!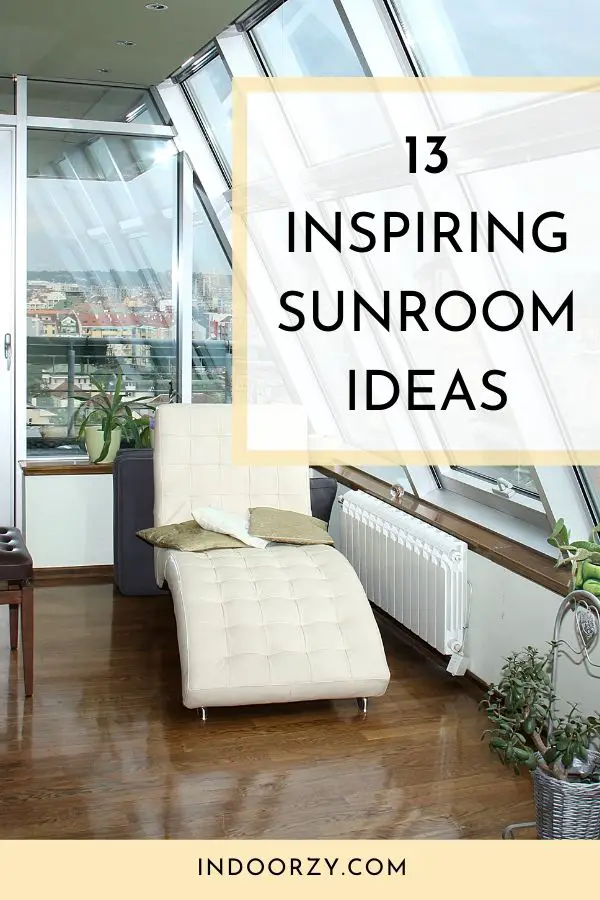 The Best Indoor Sunroom Ideas
Without further ado, here are 15 of the most inspiring sunrooms. Feel free to pin as many as you like!
---
I LOVE this stunning urban sunroom that overlooks the city buildings. It opens up into an outdoor veranda, and the slanted windows make it feel like you're floating in the sky!
---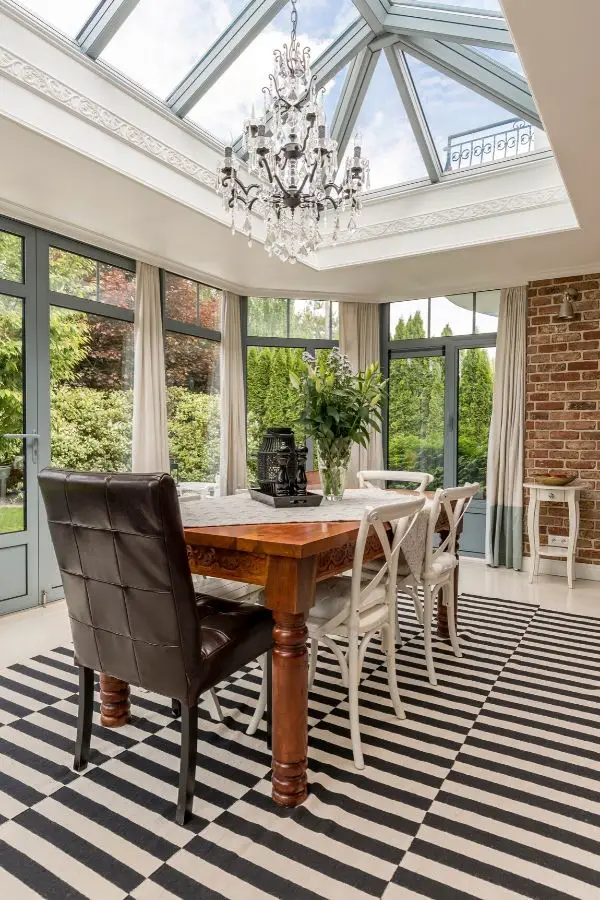 This modern country sunroom is the epitome of rural luxury! Full-height windows surrounded by nature, and and extra deep full-width skylight make this sunroom feel much bigger than it is.
---
The same sunroom from another angle.
---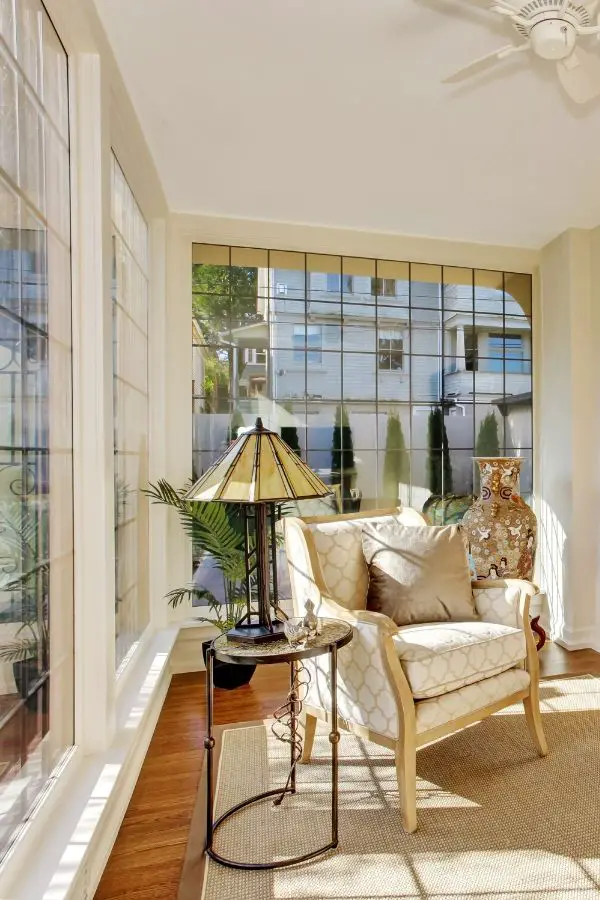 The massive modern windows in this cozy-chic sunroom make it the perfect place to relax and read a book on a sunny Sunday.
---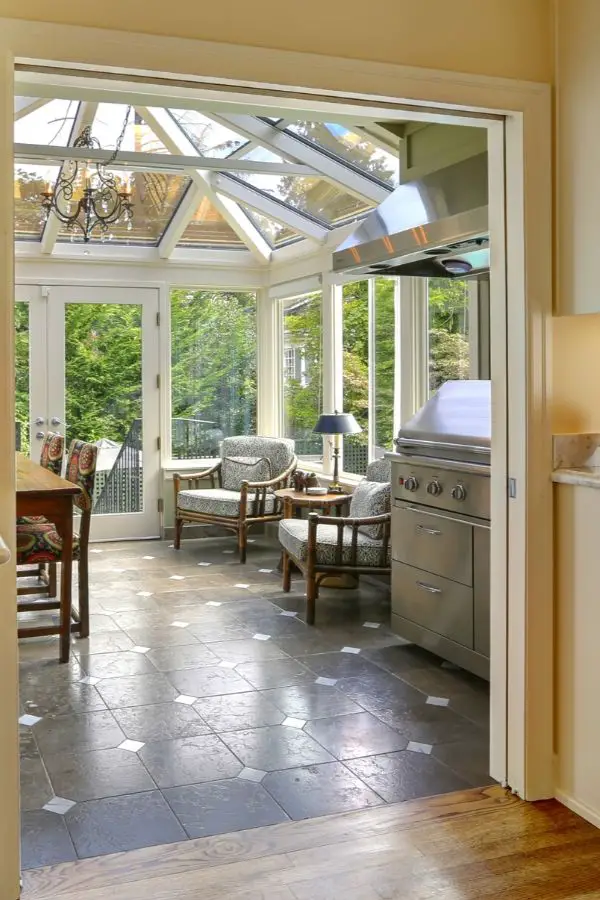 This beautiful off-kitchen, all glass sunroom includes a massive indoor grill.
---
Here's a closer look!
---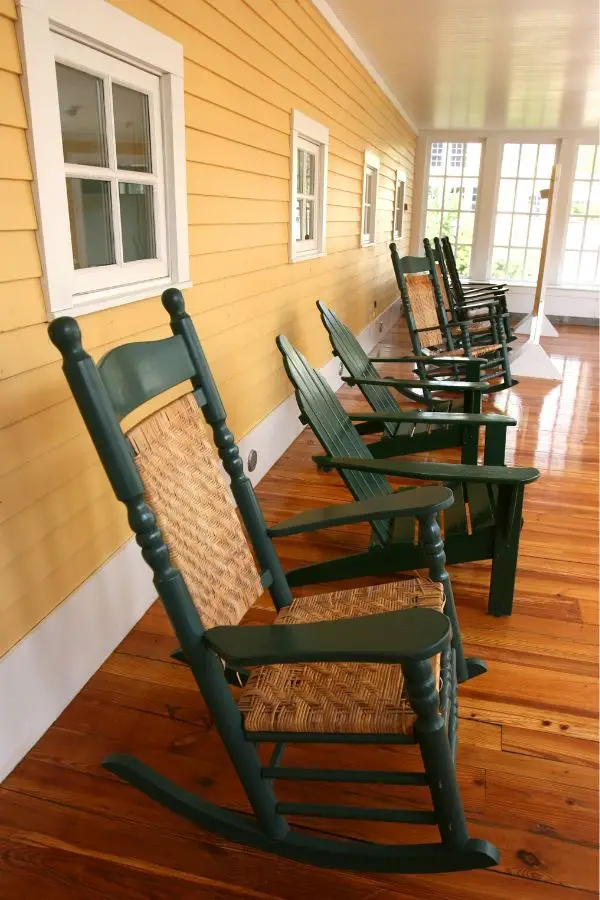 This warm, old-time country sunroom is the perfect place for old friends to gather and reminisce. The rocking chairs and Adirondack chairs give a homey back porch feel.
---
I love the sunny yet not too sunny cozy back-woods cottage vibe of this sunroom.
---
The full-height bay windows of this tiny off-kitchen sunroom make the tight dining area feel so much more open and airy!
---
This rustic sunroom is perfect for a camping cabin!
---
Comfy sunroom overlooking the mountains. It gives me Colorado ski resort vibes.
---
Who wouldn't want to work in a woodsy, bright and airy home office space like this? I know I would!
---
I love how this off-kitchen sunroom makes this quirky little cottage feel so much bigger!
---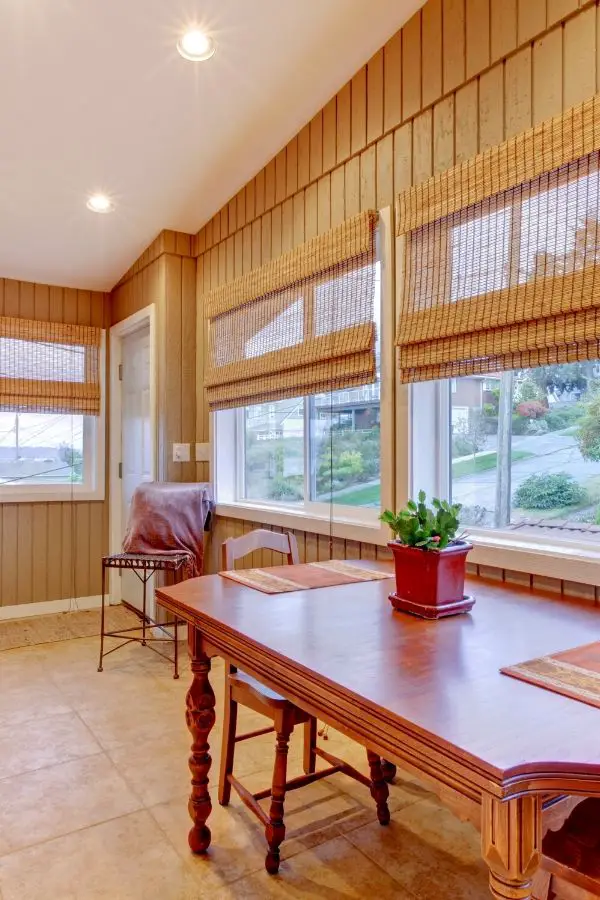 Warm vintage vibes with this old school enclosed sunroom porch.
---
And last but not least, the most adorable cottage-style sunroom ever! 🙂
---
Love these gorgeous sunroom ideas? Pin this post to your home design board!
More Room Ideas from Indoorzy: