Show your music teacher appreciation with one of these personalized, quirky, funny, or just plain awesome music teacher gifts!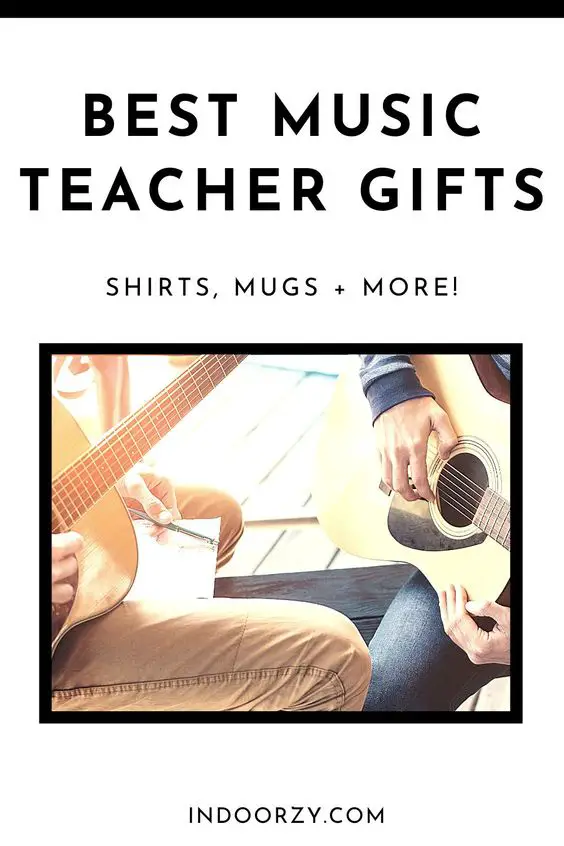 *This post may contain affiliate links, which means I may earn a referral commission (or "store credit") if you make a purchase.
---
Music Teacher Shirts (Unisex)
"Some People Dream of Meeting Their Favorite Musicians – I Teach Mine" T-Shirt
---
"Put on a Happy F A C E" Music Notes Funny T-Shirt
---
"I am a Music Teacher – It's like a Normal Teacher but Way Cooler" T-Shirt
---
"World's Greatest Music Teacher" T-Shirt
---
Music Teacher Mugs
"Music Teacher Fuel" Mug
---
Classical Music Notation Insulated Travel Mug
---
"I Was Born to Be a Music Teacher" Inspirational Mug
---
"World's Okayest Music Teacher" Gag Gift Mug
---
"This Is A Sharp #, Not A Hashtag" Mug
---
"What Part of [Crazy Music Notation] Don't You Understand?" Funny Mug
---
"Shut Up" Music Rest Notation Funny Mug
---
"Education is Important But Music is Importanter" Funny Mug
---
Funny Music Notes Pun Designs Mug
---
"My Class is Full of Treble Makers" Funny Band Teacher Mug
---
Gifts for Male Music Teachers
Guitar Theme Desktop Pencil Organizer
---
"I Couldn't Pick A Better Teacher" Guitar Pick Momento
---
Music Teacher Gifts for Women
Large Gusseted Canvas Music Notation Black Tote Bag
---
"Awesome Music Teacher" Lined Notebook / Journal
---
I hope this post has helped you find some great ideas for music teacher appreciation gifts! Don't forget to share this post and pin it for later!
Didn't find what you're looking for? You might like these general teacher appreciation ideas!
---