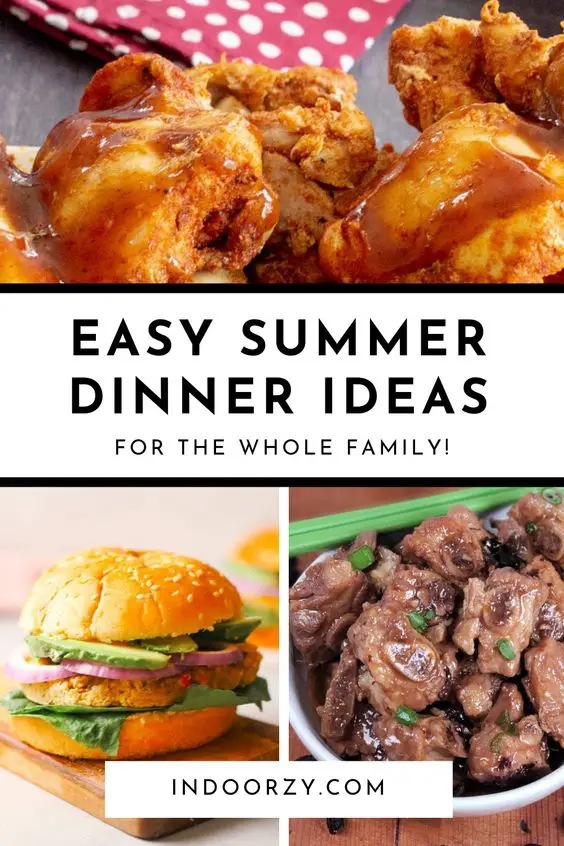 Simple, healthy + light Summer dinner recipes with lots of veggies, some with meat and some without! You're sure to find something the whole family will love with these quick and easy Summertime meals, perfect for a quick dinner at home, a potluck or BBQ.
There are crockpot, Instant pot, grill and skillet recipes, with chicken, beef, steak, shrimp and vegetarian (vegan), gluten-free pasta salad, low carb, and keto options!
*Images used with permission.
---
Crock Pot + Instant Pot Recipes
Crock Pot Chicken Divan
This easy chicken, rice and broccoli one-pot casserole is delicious and nutritious! A classic comfort food made simple with a slow cooker. It turns out very tender with a creamy sauce.
---
Instant Pot Barbecue Chicken
This quick and easy keto, low-carb, and Trim Healthy Mama friendly BBQ chicken will be loved by the whole family! It requires only has 5 ingredients and 5 minutes of prep time! It also happens to be grain-free and gluten-free!
---
Instant Pot Beef Fajitas
Melted Cheddar cheese, salsa, guacamole, and tender beef thrown into an Instant Pot with Mexican spices and resulting in a restaurant-quality dinner? Yes, please! And no worries if you're inexperienced with Mexican cooking – this recipe includes tips and tricks along the way!
---
Instant Pot Chinese Spare Ribs
An authentic Chinese dim sum "dump and cook" spare ribs recipe with rich flavorful black bean sauce you can make in your Instant Pot!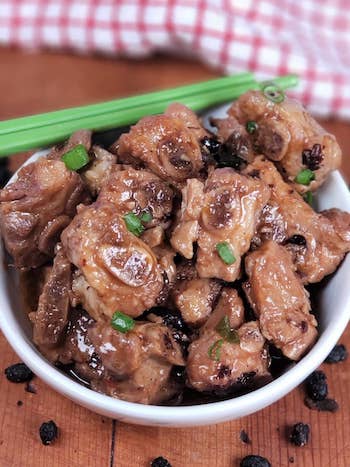 ---
Grilled Summer Dinner Recipes
Grilled Chicken Wraps
A perfect quick + easy, flavorful summer lunch or dinner recipe! Great for packed lunches and picnics!
---
Grilled Chicken Tenders
Easy, flavorful grilled chicken tenders that even the kids will love! You can grill them outside or inside with a grill pan.
---
Ground Beef Kebabs (Grill or Oven)
SUPER easy kebabs using ground beef! They only require a few ingredients (which you most likely already have) and can be made on the grill or in the oven. Perfect for a Summer potluck or BBQ, or anytime dinner!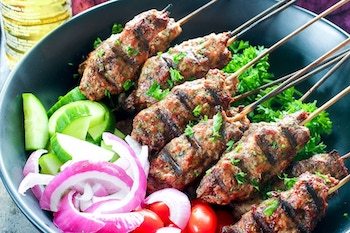 ---
Grilled Chicken Kabobs
The easiest and juiciest grilled chicken and vegetables kabobs! Great for a cookout or backyard grilling party, or a quick family dinner in the oven.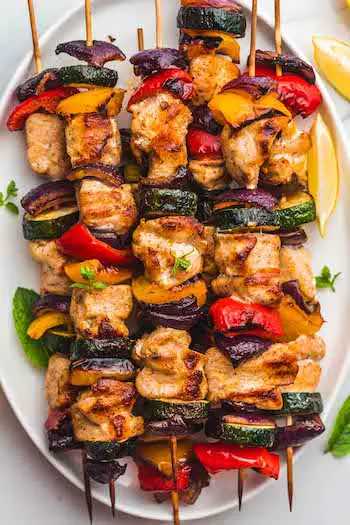 ---
Rosemary Grilled Steak Salad
This easy, hearty main dish grilled steak salad is a delicious idea for lunch or dinner! It combines grilled steak with fresh Summer produce and a flavor-enhancing Rosemary dressing that doubles as a steak marinade.
---
Summertime Shrimp Recipes
Light and Refreshing Avocado Shrimp Ceviche
A light and fresh healthy Summertime shrimp dish that's packed with vegetables and no added sugar! It's great as a light dinner, snack or appetizer.
---
Easy Keto Cajun Shrimp Sheet Pan Dinner
A better-than-restaurant, quick and easy sheet pan Cajun shrimp dinner recipe that tastes amazing! It's also keto, low-carb, Paleo and Whole30 friendly!
---
Vegetarian / Vegan / Gluten-Free
15-Minute Chickpea Burgers (Vegan, Gluten-Free)
These easy, filling, delicious vegan chickpea burgers only take 15 minutes to make, and they won't fall apart when you cooke them! When you use your favorite gluten-free flour, this recipe is also gluten-free.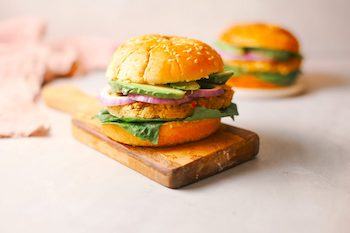 ---
Gluten-Free Greek Pasta Salad (Vegan)
This healthy, vegan, gluten-free, allergy-free Mediterranean cold pasta salad is loaded with crunchy veggies and homemade Greek vinaigrette! It's also SUPER quick and easy and makes for a great light meal or side dish.
---
You might also like:
---