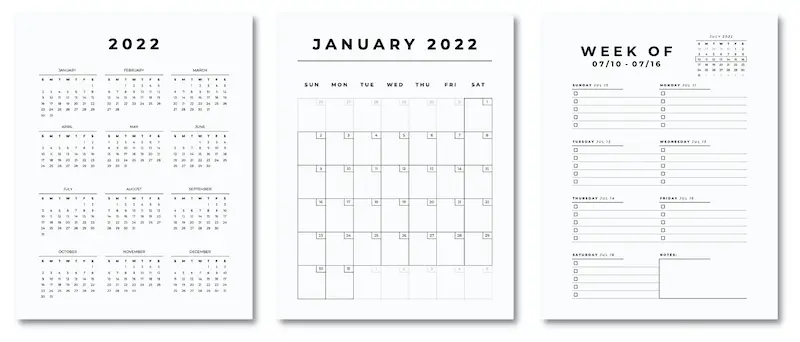 Want a FREE printable US Letter size yearly calendar (vertical, Sunday start), weekly + monthly sample pages AND a big coupon for the full weekly/monthly calendars?
Sign up for exclusive email updates + offers and let me know your preferences so I can create more freebies + products you'll love (and aim to not email things you won't)!
***Looking for 2023 calendars? Check 'em out here!
---
Get ready for 2022 with these matching black and white, modern and minimalist printable calendar pages!
Each 7-day calendar week spans from Sunday to Saturday, and each page can be printed vertically on 8.5×11 (US Letter) paper using the portrait layout.
All of the calendars are available for sale in the printables shop, BUT if you join the email squad to get periodic updates + exclusive coupons and other offers, you can get the yearly calendar and monthly/weekly sample pages for FREE — plus a 30% coupon for the full monthly + weekly calendars!
Details about each calendar below:
FREE 2022 Printable Calendar Year at a Glance (8.5×11 Vertical)
Subscribe below to download this calendar FREE!
---
Printable 2022 Calendar by Month (FREE Sample Page!)
(Or, subscribe below to test print a monthly sample page + get 30% OFF!)
---
2022 Weekly Printable Calendar To Do List (FREE Sample Page!)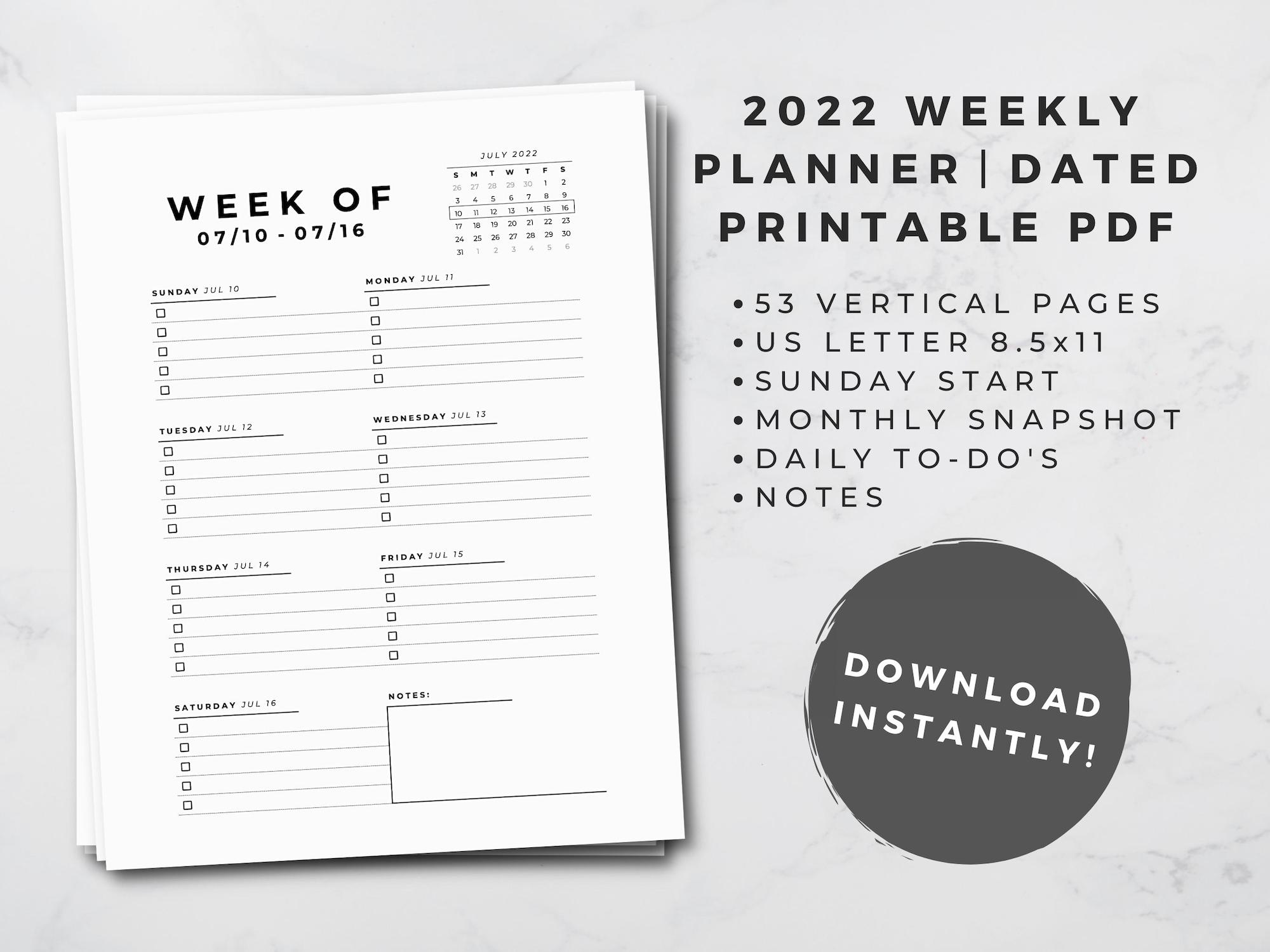 (Or, subscribe below to test print a weekly sample page + get 30% OFF!)
---